We know how nice to start the morning with delicious coffee in a cozy atmosphere, that's why we created for our lovely guests a small coffee route near the hotel Grey House.
Coffee is now not just an activity, but a ritual to increase their vitality and overall emotional tone. Agree that without a Cup of coffee now, none business meeting or day out. In St. Petersburg well ocheeen lot of caffeine, enticing visitors not only a variety of grains, method of cooking or toppings, but interiors and views.
Well, shall we go?
The first point on the map is very close to the hotel just 270 metres
the
The first coffeehouse "Double b" appeared in the capital, St. Petersburg the branches develop for the franchise.
Coffee is brewed not only in an espresso machine, and grains choose only the class "Specialty".
For true gourmets and lovers of "something different" we suggest you try a latte, raspberry-cranberry, lavender RAF, draining the spinach. Team Double B – real connoisseurs of coffee culture: they even hold lectures and offer individual training. Yourself coffee shop is small, bright and cozy.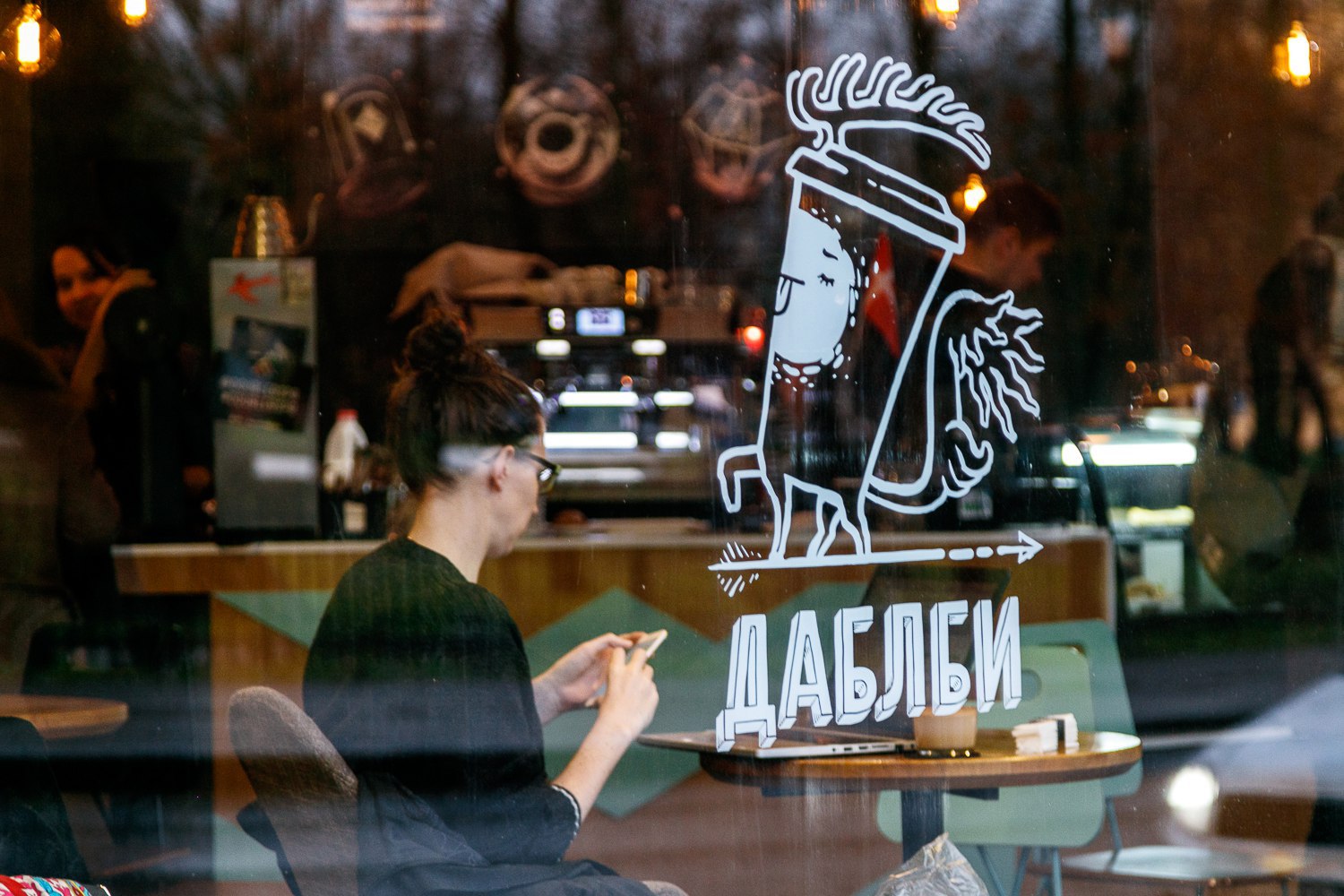 2. We would not be in the trend, if not included in our list of Sturbucks.
For the name on the cups and photographs in imstagram we can go. What do you think?) In General, catch 2 address: Nevsky Prospekt Nevsky 55 and 26.
3. Strolling along Nevsky prospect towards the Summer garden, You can go for a Cup of coffee in Coffee in the kitchen ( Fontanka river embankment 17).
Family coffee house "Coffee in the kitchen" is the second project of friends and relatives opened a "Bolshakova!" in the Alexander Park near the metro station "Gorkovskaya". In the new location, all meals and drinks prepared in the open kitchen, and the bar is a small optic roster where visitors are roasted green coffee beans. Brewed beverage in the coffee machine hand lever, which allows you to adjust the steam pressure and the water depending on the type of beverage. Grain now you can buy loose, and soon the café will be a wine cellar. The owners — two couples. Long-time friends Nicholas and Nicholas judged Barista Championships and more than 10 years of working with coffee suppliers from different countries. In St. Petersburg they, along with their spouses and friends are planning to open some more non-chain coffee shops.
4. In the heart of Nevsky prospect, on the second floor of the House of the book is panoramic Café Singer (Kanal Griboedova, Nevsky prospect, 28) with a gorgeous view of the Kazan Cathedral.
Very popular among the café enjoy coffee cocktails from a professional Barista. A variety of mixes not only give strength, but also raise the mood, are excellent complements to your meal. For lovers of sweet and unusual serves hot chocolate with pepper or candy. Delicious coffee and beautiful photos for Your Instagram:)
5. Closer and closer to Palace square, there is still much beauty, and so we need a new coffee!
a Coffee shop the number 1 (Brick lane. d. 3) has special interior. Here you can not only enjoy coffee but also to work up to satisfy your appetite. All European kitchen
Take a coffee in MacDonald's and walk along the waterfront of St. Petersburg, believe me, the same will be unforgettable.
Dress for all occasions, because the St. Petersburg is very unpredictable:)
We wish You a tasty coffee and peace walks.